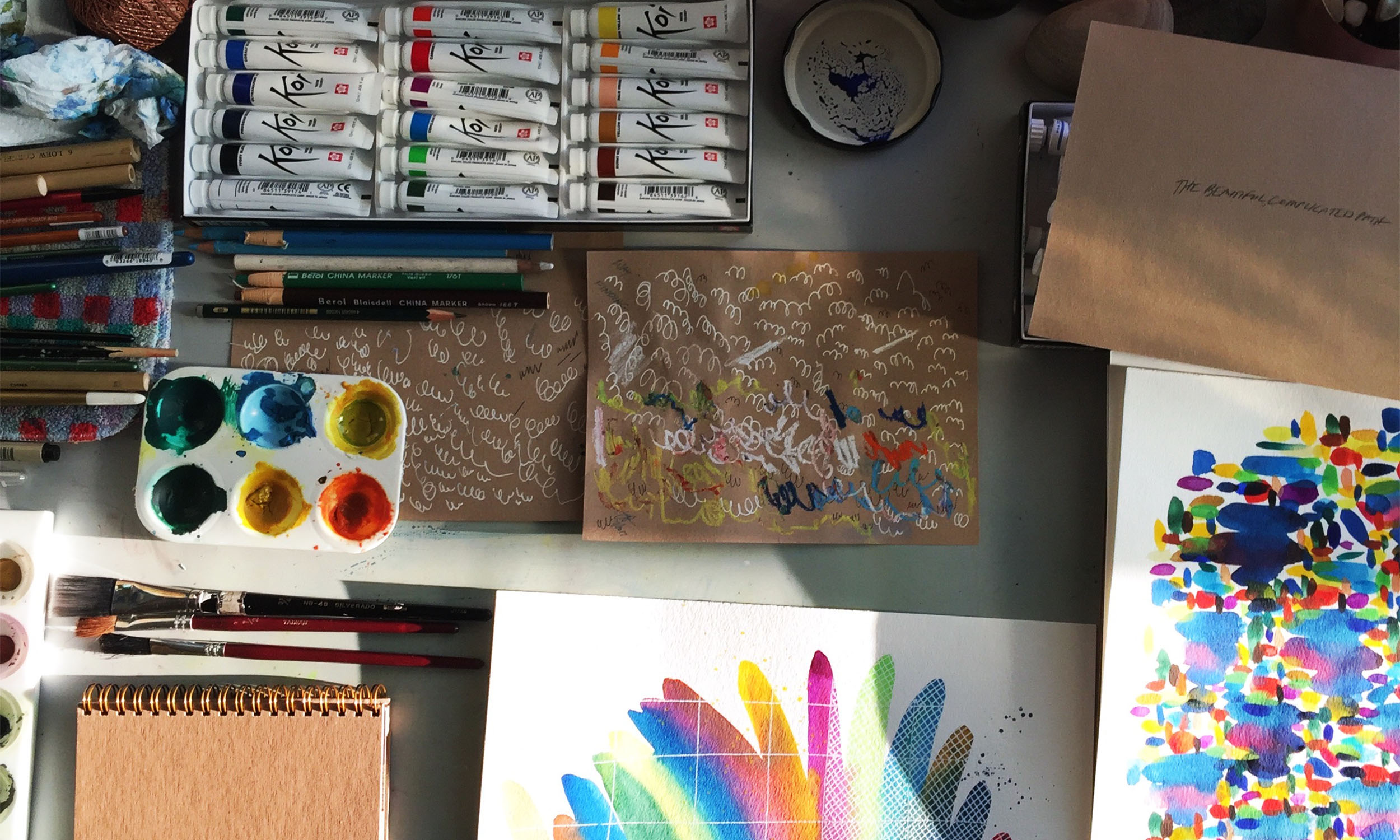 My original paintings.
Thank you for your interest in my work. I'm Jennifer Farina, and these are my one-of-a-kind watercolor paintings. They are not prints or reproductions. I use a variety of watercolor paints along with UV safe ink pens for writing on heavyweight 140# watercolor paper. They're meant to last! I hope that you find something here that feels meaningful and beautiful to you.
On each individual page in the gallery, you can hover over the painting, or click on it, to get a much closer look. All of my paintings have been precision scanned so that the representation of their color and detail is accurate.
Each painting is mounted on the back and floats free in the frame so you can see the natural edge. Due to how much paint, water, ink, or pencil is used on the paper, each painting lays a little bit differently. They are handmade so I think this adds a nice feel of the human hand at work.
Custom framed.
I set out to best represent my work so that it is fully considered, cared for, and complete. I custom frame each painting sold, and it is included in the listed price. It is the only manner in which I offer my paintings for sale. When you pull it from the box, it is ready to hang (wall hanger included!).
The Framing Method
I source my framing materials from a shop here in the Midwest; everything is made in the U.S. The Nielsen® metal gallery frames are made from 100% recyclable aluminum and the mat board is acid-free, archival quality. The plexiglass is 3/32" thick and filters out 98% of UV light. Hidden risers let the plexiglass sit above the painting, not touching it. The painting is mounted on a spacer between it and the mat board—giving it the appearance of 'floating' inside the frame.
Each painting is signed and dated when it is made.
Frame Color Selection
You get to choose from a collection of frame color options that I've curated for each painting. You can evaluate them clearly by clicking on the thumbnail images on each painting's dedicated page in the gallery. All choices complement the painting nicely—select your favorite! After your order is placed, I custom order your components and then complete the artwork—framing, packing, and shipping it to you.
Click each image to enlarge.
Frame Colors
German Silver
A metallic finish with a satin sheen that has a warm color cast. Great for pulling out the yellow and warm tones in a painting.
Frosted Silver
A metallic finish with a satin sheen that has a cool color cast. Great for pulling out the blues and cool tones in a painting.
Natural Steel
A versatile, dark metal satin finish that leans slightly to the warm side.
Tornado Red
A dynamic brushed finish. This red ignites and swirls in a powerful way when reflecting light. Although not appropriate for many paintings, when you find one whose subject and color are complemented by this frame—it's a show stopper.
Burnt Sienna
It's a bit of a mystery. A highly reflective finish that can mirror both light reflections and dark shadows. It has a special relationship with yellows, deep oranges, and brown, and can be used to pull out warm, reflective paints (copper, bronze) that might be used in some paintings.
Software
A very flat, grey-blue painted finish.
Galactic Blue
Deep. Rich. Vibrant. This painted finish is out of this world.
Secure checkout.
The checkout engine behind this site is Level 1 PCI compliant (the most stringent level of certification available in the payments industry) and uses 128 bit SSL encryption to keep your credit card data safe and secure.
Safely shipped.
Rest assured, your painting will be packaged to be shipped safely. Inside the box, the painting has been densely bubble wrapped, has protected corners, and is designed for a perfect fit, without movement, in transit.
Return policy.
Your painting with custom frame selection has been assembled specifically for you. I am not able to accept returns.